---
Latest rail projects from Neary are shown below. Click on a project name for full details, or use the page functions to view any previous projects.
---
Neary Rail were awarded this by Telent as part of the radio coverage upgrades on the WCK line Scotland.Along with this a request to stop site was also incorporated.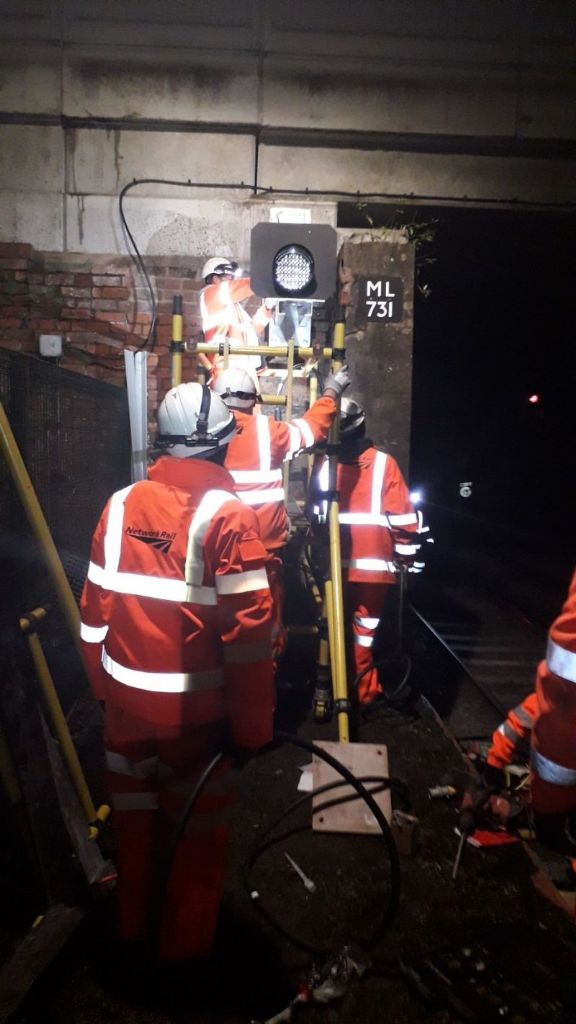 ---
Network Rail awarded Neary Rail elements of the Rock Ferry Signalling Life Extension Project. Scope of works included involvement within the design process for our experienced CRE's for Civils.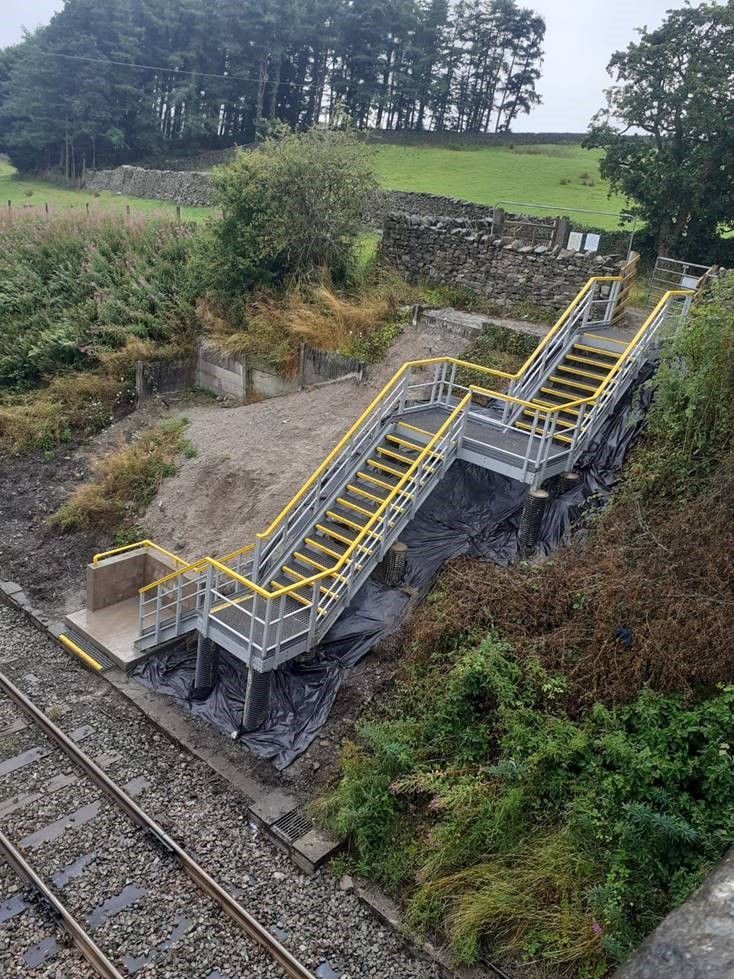 ---
Network Rail (Off Track Preston) appointed Neary to replace a life expired defective Access Point Staircase in Armistead. Works remit included Topographical Survey of existing cutting, Design of GRP staircase and foundations and Installation of approved Design.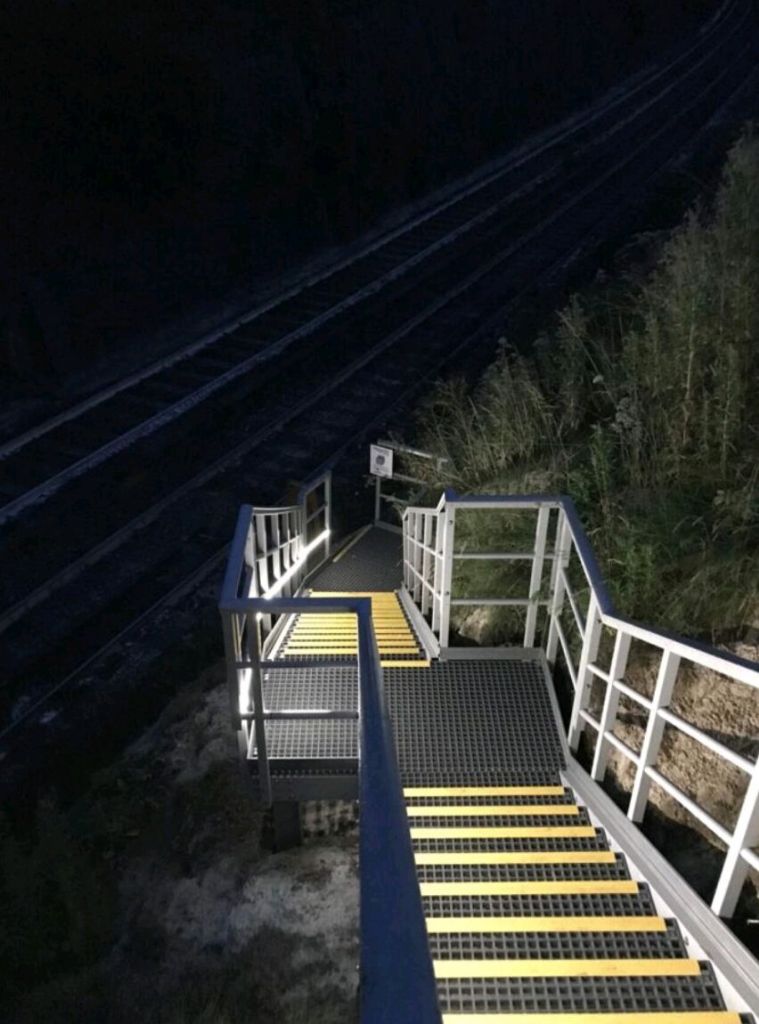 ---
Network Rail awarded Neary Rail the Project to build a compliant access solution to upgrade an out of use access at Dale Road on the CNB1 line at 164m 0649y (close to Dove Holes Station) Due to the nature of the embankment with rock calcium contamination seeping through the fractures, causing the previous Steel elements to corrode.It was proposed that a new GRP access staircase design be installed onto the rock face as the best solution, allowing this rock calcium run under the walking route and stepped access and thus keeping it clear, and maintenance free.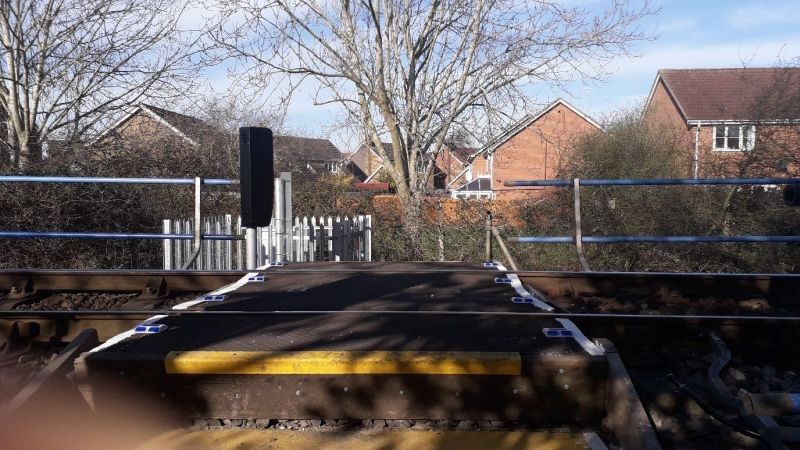 ---
Neary Rail were awarded the Civils Package to assist Network Rail with the WD Signalling in the Commissioning of several VAMOS Signal Crossings. Scope of works involved our CRE working within the design process to resolve local issues, recovery of existing crossing systems, installation of new VAMOS post foundations and ducting, access steps and pathways on approaches.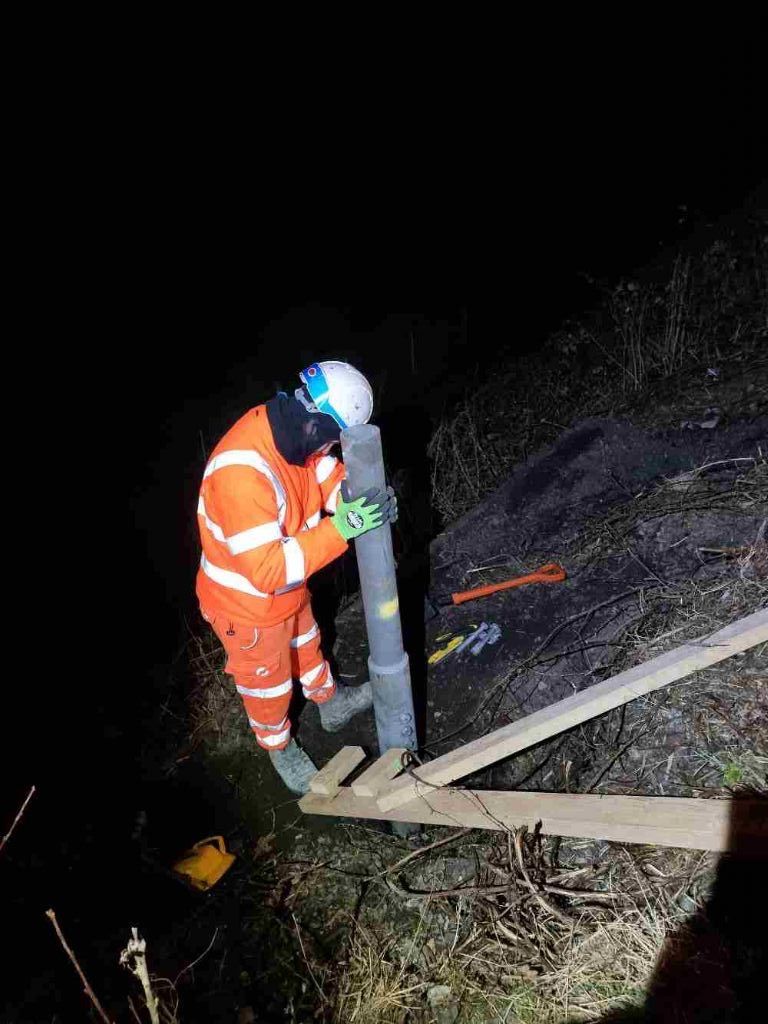 ---
Neary Rail were awarded by Network Rail the Civils Installation works for the Installation of the LOC Platform and Associated Foundations upon an Embankment. Neary Rail undertook Training from FLI Structures to facilitate the Installation of the Helical Pile foundations as identified within the AFC Design.